1001promocodes.com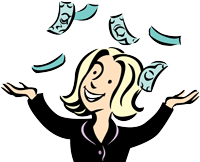 Goal & Mission
We help our visitors to save money with online shopping. Up to 6000 popular online shops from all over New Zealand are listed with us along with many many bargains, discounts, coupons and coupon codes. And new coupons are added every day. With our clever algorithms we validate all coupon codes, the most important ones are also tested manually.
Our goal is just one thing: We want you to pay less on your next online purchase. And quite honestly, the online stores make more sales of course. Because we stand between the buyer and the webshop, it is very important for us to keep both satisfied. We do so, quite well, since we really enjoy it.
Company & History
1001promocodes.com is managed by the software company IMP Digital Services LLC headquartered in Zurich (Switzerland). We are experts in the area of online shopping, since everything started in 2004 with price comparison and online shopping. With this experience, we now only focus on discounts and coupons
We are already a well known portal between discount portals in New Zealand. But we are also strongly represented worldwide. Today we manage 6 successful discount portals and various white-label websites worldwide.
It is almost impossible with your next purchase at e.g. Walmart, Ebay, Amazon, Expedia or Groupon to not save money. Of course, this service is completely free. You do not have to register or login. Simply copy your code and redeem the discount code in your favorite online shop.
We work closely with different online shops. These stores sometimes provide exclusive coupon codes especially for 1001promocodes.com, with this discount codes you can save even more on your next online purchase.
Editorial staff:
IMP Digital Services LLC
Delaware USA
E-mail: info@1001promocodes.com
Get exclusive coupons when subscribing to the newsletter
Here in our Newsletter you have access to several coupons and exclusive promotions from various stores and products weekly! If you are an avid buyer, don't miss this opportunity! Subscribe now!